Karen joined the University of Exeter as a Lecturer in Intellectual Property Law (Education and Research) in January 2016. She has a DPhil from the University of Oxford (2017) and previously received an LLM in Intellectual Property Law with distinction from Queen Mary, University of London (2011), as well as a postgraduate LLB (2009) and Bachelor of Corporate Law (2008) from the National University of Ireland, Galway.  Prior to joining the University of Exeter, Karen was a Guest Lecturer at the London School of Economics and Political Science (LSE) and at the University of Notre Dame (London Law Program).
Research Interests
Karen's research focuses primarily on European patent law and the attempts that have been made towards harmonisation in this area. Her work examines the current and proposed patent law systems in Europe, including the proposed unitary patent and Unified Patent Court.
More recently, Karen has also been exploring the extent of judicial dialogue and cooperation between courts and institutions in the European patent system and the possibility of this being more effective than legislation as a means of harmonisation. She was awarded a Small Research Grant from the British Academy in April 2019 to investigate this matter further by means of an empirical study.
Select Outputs
K. Walsh. "Promoting Harmonisation across the European Patent System through Judicial Dialogue and Cooperation." International Review of Intellectual Property and Competition Law (forthcoming 2019)

K. Walsh. "The Unitary Patent Package, the Court of Justice of the European Union, and Brexit: (Ir)reconcilable?" Intellectual Property Quarterly (forthcoming 2019)

Select Conference Appearances
"Equivalent Equivalents? An investigation into patent claim construction in Europe," Work in Progress in IP Seminar, University of Exeter, April 2018.
"The proposed European unitary patent system – the next chapter in the harmonisation of European patent law?," Intellectual Property Law in Transitions, University of Exeter, April 2018.
"The Unitary Patent: A Never-Ending Story?,"Intellectual Property Law Discussion Group, University of Oxford, October 2017.
"Fragmentation and the European Patent System," Society of Legal Scholars (SLS) Conference, University College Dublin, September 2017.
"Fragmentation in the European Patent System," Legal Research Service of the Boards of Appeal of the European Patent Office, Munich, July 2016.
"The European patent with Unitary Effect – Integration's Friend or Foe?," Institute of Corporate and Commercial Law, University of Sheffield, April 2015.
"European Integration and the attempts to implement a unitary patent system: Are we about to repeat the mistakes of the past?," European Law and Policy Conference, University of Birmingham, June 2014.
"The EU Record in Patent Law," International Law Society, University of Dundee, November 2014.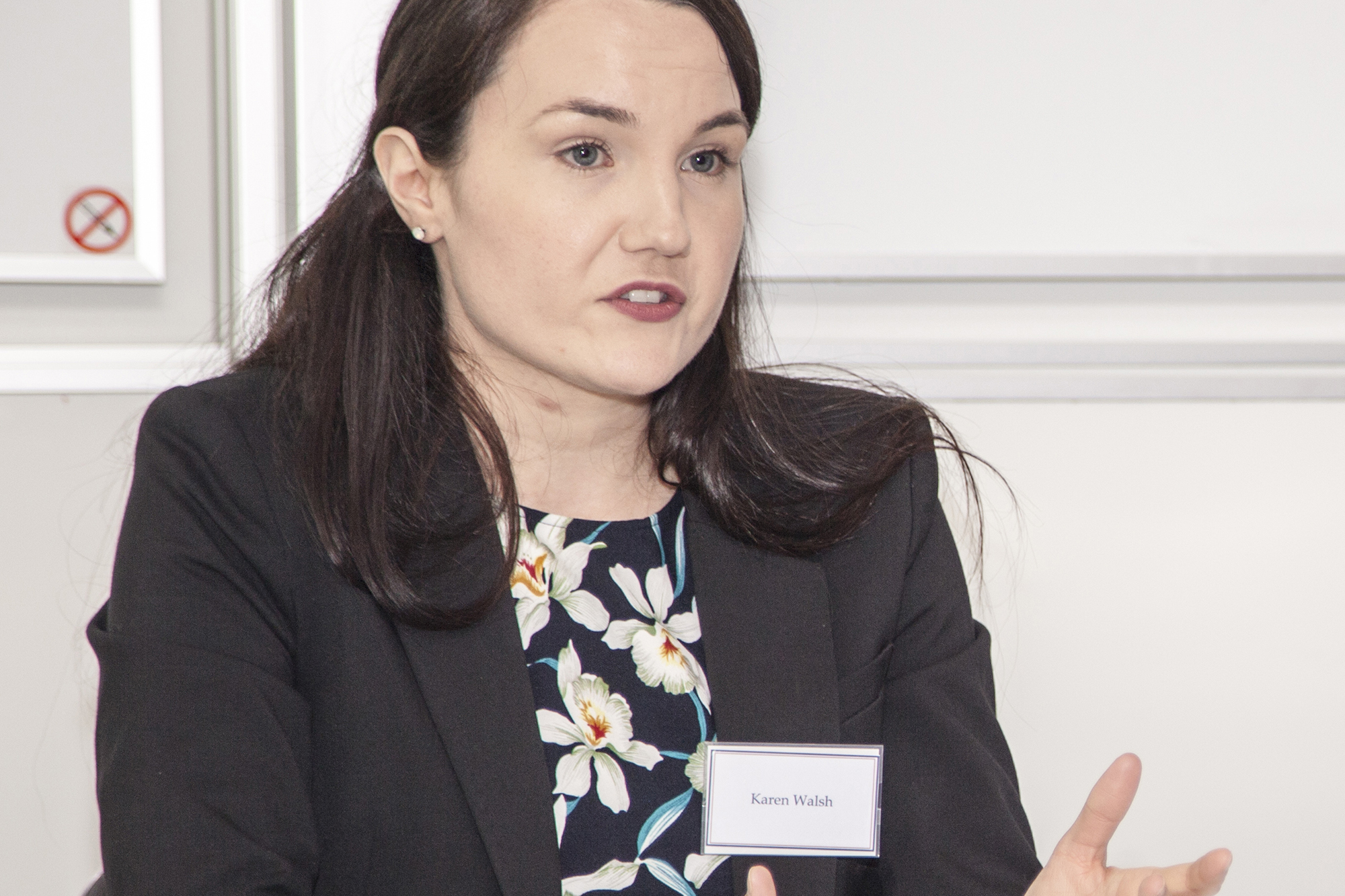 "The proposed European unitary patent system - the next chapter in the harmonisation of European patent law?" at (Re-)Imagining IP: Intellectual Property Law in Transitions, University of Exeter
Email Karen | Visit Karen's University of Exeter Law School Profile