Paul is a third-year PhD Candidate in Law at the University of Exeter. He has a LLM from the University College London and a LLB from the University of Nairobi (Kenya).
Paul is registered to practice as an advocate to the Kenyan bar and is a member of the Law Society of Kenya as well as the East African Law Society.
Research Interests
Paul has expertise in copyright law, intellectual property law and cultural heritage. His PhD research topic argues that copyright law has failed to obtain its stated objective, the encouragement of creativity. He argues order for copyright law to encourage creativity, it ought to shift its focus to creativity itself; noting how the creative process occurs and making adequate provisions for its encouragement. In this regard, the thesis considers how Kenyan copyright law can be reformed to better encourage creativity, with a comparative analysis of the copyright laws of the UK and the US.
Select Conference Appearances
"Interpreting the idea/expression dichotomy for enhanced creativity: a comparative review," Intellectual Property in Transitions: (Re)imagining Intellectual Property Conference, University of Exeter, United Kingdom, 16 April 2018.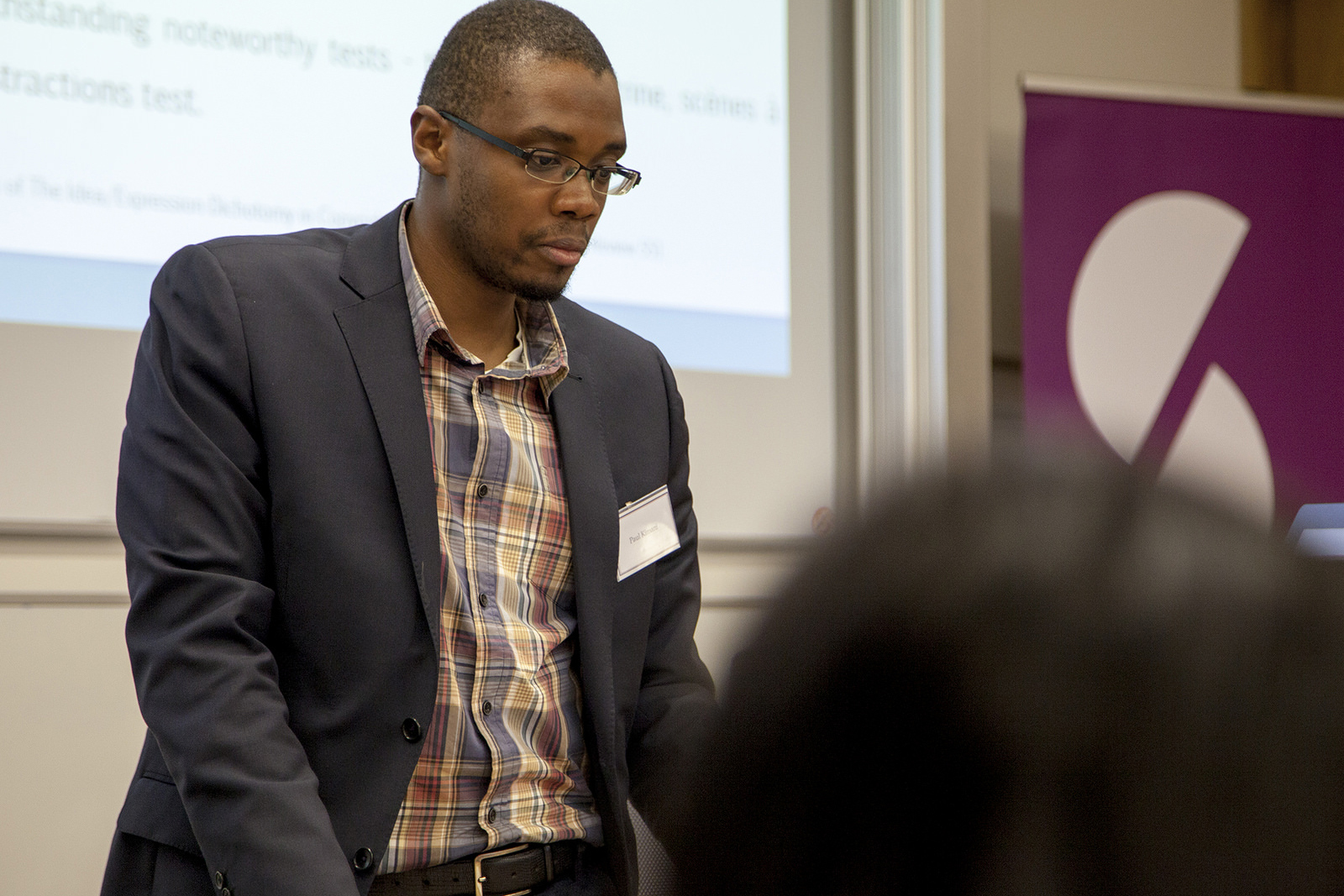 "Interpreting the Idea/Expression Dichotomy for Enhanced Creativity: A Comparative Review," at Intellectual Property in Transitions: (Re)-Imagining Intellectual Property at the University of Exeter