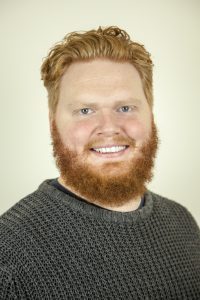 Josh is currently completing his PhD, funded by the Arts & Humanities Research Council, titled An Integrated Approach to the International Law Governing the Protection of Underwater Cultural Heritage. He also has an LLM in Transnational Law from the University of Sussex, an LLB in Law with Business from the University of Brighton, and has completed the Legal Practice Course at the University of the West of England. He has also previously undertaken a doctoral fellowship investigating transnational trade disputes at the Centre for Trade and Economic Integration in Geneva and is a qualified mediator and collaborative lawyer.
Research Interests
Josh is interested in the effective management of competing transnational interests in the global commons, such as in the ocean, cyberspace, polar regions and outer space.  His research thus explores the role of meta-governance to encourage effective self- and co-regulation among communities at transnational scales, as well as the development of collaborative network governance and other facilitative tools which assist in producing public goods in decentralised settings and public-private partnerships.  A 'conflict' of particular interest is between economic actors exploiting the ocean and the public good of protecting the ocean's natural and cultural heritage for present and future generations, including shipwrecks, protected species and marine genetic resources. This has taken him to the examination of integrated ocean management and the role of marine spatial planning in achieving consensus and harmony among conflicting interest groups in the marine environment.
Josh's research takes a critical view of public international law and focuses principally upon transnational legal approaches to producing global public goods, such as by enhancing the role of non-state actors, global institutions, local communities, supranational law, regional networks, multi-level governance, and reflexive governance.  He is also interested in the potential role of technology in collaborative governance, such as by the use of social networking, crowdsourcing, commons licensing, and online dispute resolution, as well as how technology can assist in protecting the environment, such as by video and satellite monitoring, AIS tracking, telepresence, autonomous vessels, and airborne, underwater and surface-level drones.  His current research is examining, inter alia, the optimum definition for 'linked' states under the UNESCO 2001 Convention on the Protection of Underwater Cultural Heritage; the proper methodology for applying in situ preservation of underwater cultural heritage as the 'first option'; and the governance challenges for marine protected areas in the high seas and deep seabed.
In addition to being a member of SCuLE, Josh is a part of the multidisciplinary #ExeterMarine research group.
Select Output
J. B. Martin and T. Gane. "A Case for the Reform of Policy and Practice Protecting Underwater Cultural Heritage Across the United Kingdom." Forthcoming (2018).
J. B. Martin. "Protecting Outstanding Underwater Cultural Heritage Through the World Heritage Convention: the Titanic and Lusitania as World Heritage Sites." International Journal of Marine and Coastal Law (2018).
J. B. Martin. "Jurisdictionalists v. Contractualists: Who is Winning in the Mandatory Law Debate in International Commercial Arbitration?" American Review of International Arbitration (2016).
Select Conference Appearances
"Squaring National Jurisdiction with Universal Cultural Heritage in the North Sea," Chartered Institute for Archaeologists Annual Conference (CIfA2017), Newcastle University, April 2017.
"The Future Role for Mediation in the Integrated Co-Management of Global Fisheries," 5th KCL/UCL Environmental Law Symposium, University of Sussex, February 2017.
"An Integrated and Integrative Approach to the Transnational Law Protecting Underwater Cultural Heritage," Annual Meeting of the Association of Shipwreck Licensees, Plymouth, February 2016.
Email Josh | Visit Josh's University of Exeter Law School Profile